There may come a time when the Mookie Betts trade looks like a win for the Boston Red Sox. But eight months later, there's only one thing to say about their end of the bargain:
Hoo boy.
Betts has done well for himself since Boston sent him—along with veteran left-hander David Price—to the Los Angeles Dodgers in February. He started by inking a record-setting 12-year, $365 million contract extension in July, and then went about showing why he'll be worth every last dime.
In the 60-game regular season, Betts tallied a .927 OPS, 16 home runs, 10 stolen bases and an MLB-high 3.4 rWAR. His numbers plus the Dodgers' stellar 43-17 record gave him a strong case for the National League MVP award, which would go nicely with the AL MVP that he won with Boston in 2018.
Come the postseason, the 28-year-old only grew in stature under the spotlight.
He was a veritable highlight reel on defense, especially with three momentum-turning catches in the National League Championship Series. Offensively, he produced an .871 OPS and two home runs, the latter of which was a dagger in the heart of the Tampa Bay Rays in Game 6 of the World Series:
Just two years after Betts helped pace the 2018 Red Sox to a 108-win regular season and the organization's fourth World Series championship in 14 years, the 2020 Red Sox went 24-36 to finish in the basement of the American League East.
Maybe the Red Sox wouldn't have been good enough to make the playoffs, but they surely wouldn't have been that bad if they had kept Betts. It's therefore only easier now to ask: Why, exactly, did Boston trade him in the first place?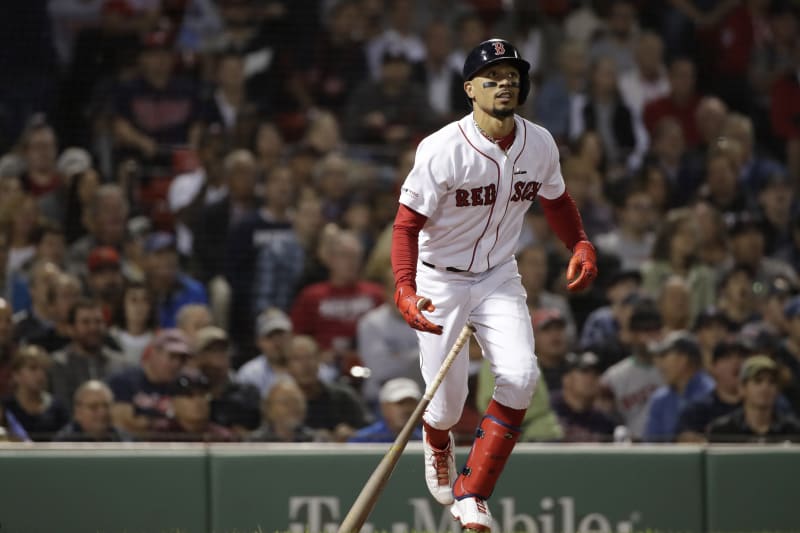 Short answer? The Red Sox traded Betts because they were overcome by cheapness and cynicism.
Long answer? Well, it's long.
After the Red Sox drafted Betts in 2011, he advanced through the minors and made his major league debut in June 2014. His skills at the plate, on the basepaths and in the field made him an immediate star. Ultimately, he produced more rWAR between 2015 and 2019 than everyone not named Mike Trout.
However, Betts only got more expensive as he crept closer to a date with the free-agent market after 2020. The Red Sox tried to extend him, but he rejected a $200 million offer after 2017. WEEI's Lou Merloni reported that Betts also turned down a $300 million offer at one point, which Betts seemingly confirmed in July.
"I don't regret turning down that," he said, according to Andy McCullough of The Athletic.
As such, perhaps there is something to the whispers that Betts wanted out of Boston. Or maybe, as ESPN's Buster Olney tweeted in February, he was simply hell-bent on reaching free agency:
There was also, of course, the Red Sox's luxury tax situation.
In 2019, they paid roughly $12 million in taxes on a $240 million payroll. Per the tax's increasing penalties for repeat offenders, an even higher bill and potentially a lower pick in the following year's draft would have been in order if the Red Sox exceeded the tax threshold again in 2020.
"We need to be under the [luxury tax]," Red Sox owner John Henry said in September 2019. "That was something we've known for more than a year now."
In theory, these forces combined to give the Red Sox little choice but to trade Betts. Also in theory, they got a decent return for him.
Except, the Red Sox effectively watered down Betts' value by pairing him with Price and agreeing to pay half of the $96 million remaining on the latter's deal. That resulted in plenty of payroll relief, but also an unspectacular return of a former top prospect (outfielder Alex Verdugo) and two of the Dodgers' lesser prospects (shortstop Jeter Downs and catcher Connor Wong).
When Betts inked his extension with the Dodgers, the notion that he wouldn't sign anything before free agency also went up in smoke. So, too, has the idea that he didn't want to play in Boston.
"I had initially thought that I was going to be a Red Sox for life, but you know, God always has a plan for things," Betts told Red Sox legend David Ortiz just this week.
The full story may come out one day. But for now, the narrative that the Red Sox simply had to trade Betts just doesn't hold up. It looks—and frankly has always looked like—like they saw a chance to save money and took it.
In fairness, there are ways in which the trade worked out for the Red Sox in 2020.
If they hadn't done it, Price's opt-out and the health woes of fellow aces Chris Sale (Tommy John surgery) and Eduardo Rodriguez (myocarditis) would have undercut the team's World Series chances anyway.
The package that came back to Boston also looks better. Verdugo had a solid 2020 season as the Red Sox's everyday right fielder, posting an .844 OPS and 1.9 rWAR. Downs, meanwhile, ranks as MLB's No. 40 prospect. They also have Wong ranked as the No. 19 prospect in the organization.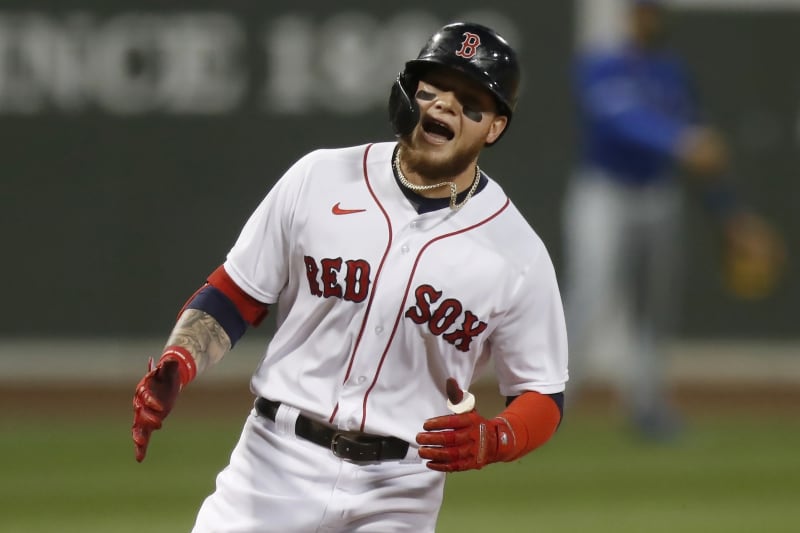 Along with established stars like shortstop Xander Bogaerts and third baseman Rafael Devers and other up-and-comers such as slugger Bobby Dalbec and right-hander Tanner Houck, there's a non-zero chance of Verdugo, Downs and Wong becoming cornerstones in the foundation of Boston's next contender. Hypothetically, said contender could also feature free agents bought with savings from the Betts trade.
Yet this particular daydream hinges on unrealistic expectations for the trio that Boston got for Betts.
Even if he avoids further trouble with his back, Verdugo's Statcast metrics (i.e., 20th percentile exit velocity) indicate that he played over his head in 2020. Downs is generally seen as a jack of all trades, but a master of none. In the long run, Wong may only be a utility guy rather than a star behind the plate.
So when the Red Sox eventually return to contention, the Betts trade may only have so much to do with it. Their next championship could be less of a carefully calculated endpoint, and more of just the next turn in the cycle of a team with more resources than most.
If nothing else, the Red Sox can sleep comfortably knowing that the Betts trade won't ever be deemed the worst move in their history. There's simply no topping the infamous sale of Babe Ruth in 1918, which cursed the organization for nearly a century.
And yet the parallels are indeed hard to ignore. As with the sale of Ruth, the Betts trade was a case of the Red Sox jettisoning a once-in-a-generation star even though they didn't have to. And so far, extraordinary success on his part stands in contrast to embarrassing failure on Boston's.
If the Red Sox don't yet feel cursed, they should at least feel ashamed.