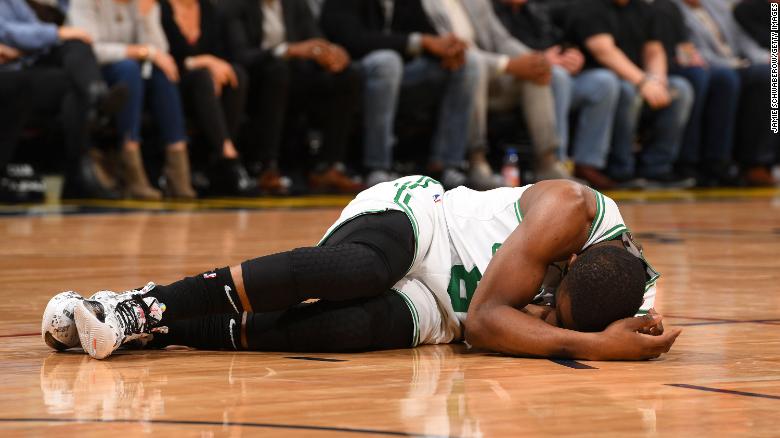 Boston Celtics star Kemba Walker has been released from a hospital after suffering concussion-like symptoms from a frightening head-on collision with a teammate Friday night against the Denver Nuggets.
Walker fell in a fetal position and was wheeled away in a stretcher — his head stabilized — more than eight minutes later to applause from the Denver crowd. Some teammates huddled in prayer.
"It's tough on both teams to see that," Celtics head coach Brad Stevens said after the game, according to Celtics.com.
"It was good to get at least early reports of good news from our standpoint. But the head injury thing is super scary, so you're always thinking about it."
After the game, which Boston lost 96-92, Stevens said scans and tests on Walker had come back with positive results, the team said on Twitter.